Oracle Cloud Tool's SQLConnect comes with a Database Browser. Using this Database Browser, you can browse most of the Oracle Cloud ERP and Oracle Cloud HCM tables and views.
How to use the Database Browser for Oracle Cloud:
You can use the shortcut CTRL+SHIFT+D to open the Database browser for Oracle Cloud, or you can go to View Menu -> Select Db Browser menu option.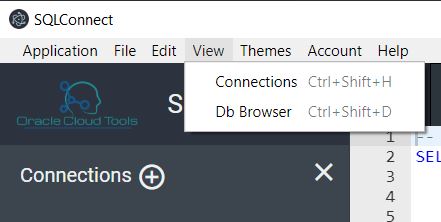 Once you take this step, the Oracle cloud Database Browser will open as a new Tab withing SQL Connect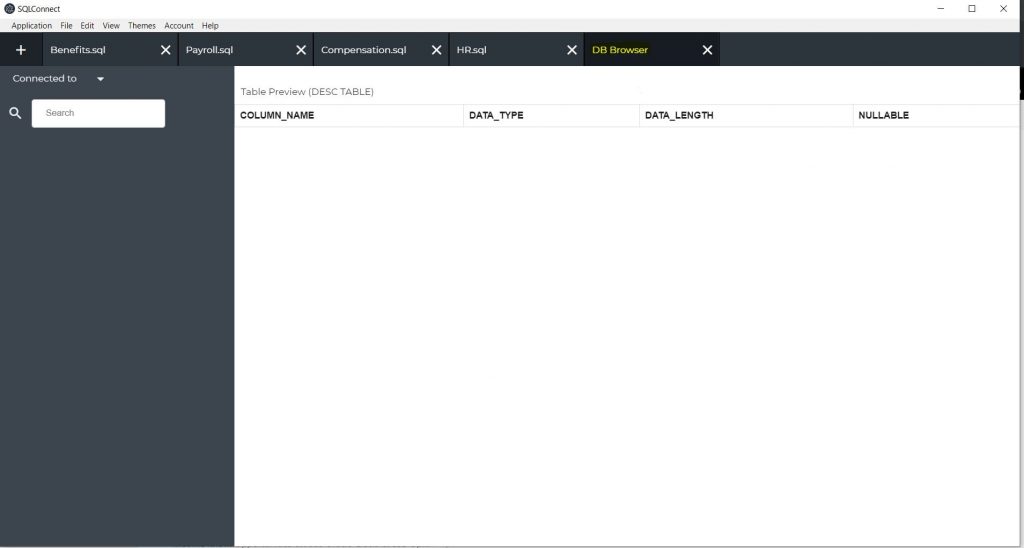 On the left hand side of the DB Browser window, you can search for any table in Oracle Cloud ERP or HCM. Our list of tables gets updated with every release and whenever Oracle changes the database schema for Oracle Cloud ERP or HCM.