1. Download and install!
You can download latest version of SQLConnect for your Windows or Mac computer from following link.
2. Signup for account
Once you open the application, you can click Sign-up button for logging in.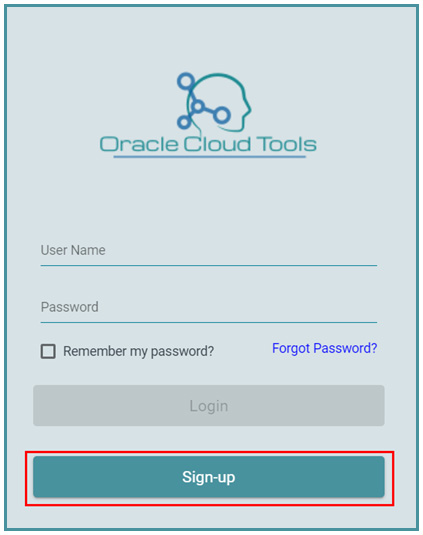 System will send you an automated email with your credentials
(please check your junk folder as well).
If you do not receive an email, then please contact [email protected]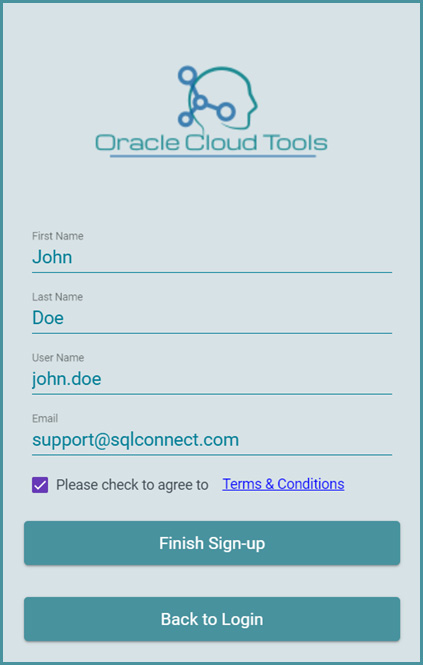 3. Forgot Password
When you are at the login screen, you will see the following screen.
Click on Forgot Password. System will send you a different password via email.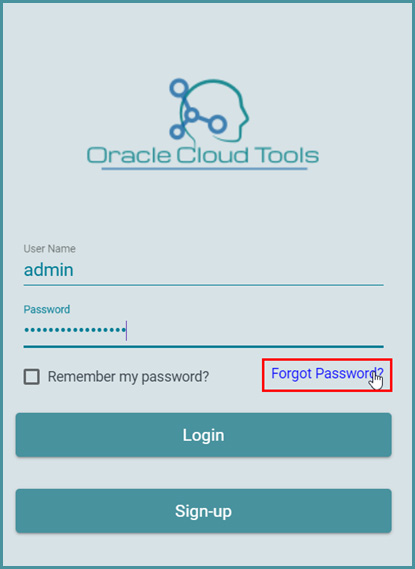 Once you click "Forgot Password", provide your username and email and
the application will send you the password to your email within 2-3 hours.
Please check your junk folder in case you do not receive password in this timeframe.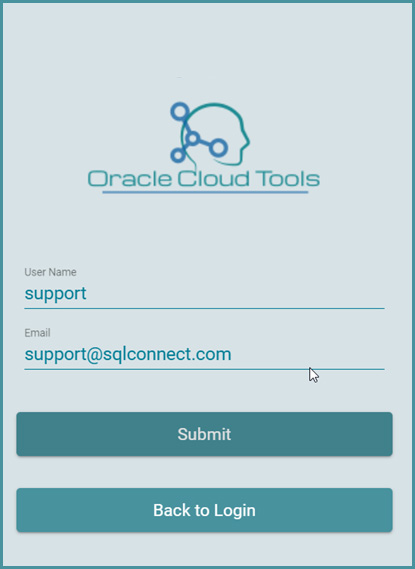 4. Already logged in
If you are already logged in, please log out from menu above.
Account => Logout.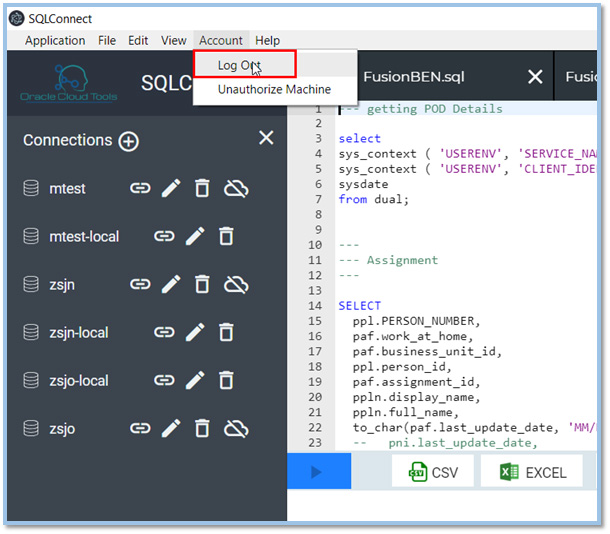 Once you logout, system will take you to the home screen where you can click on Forgot Password.